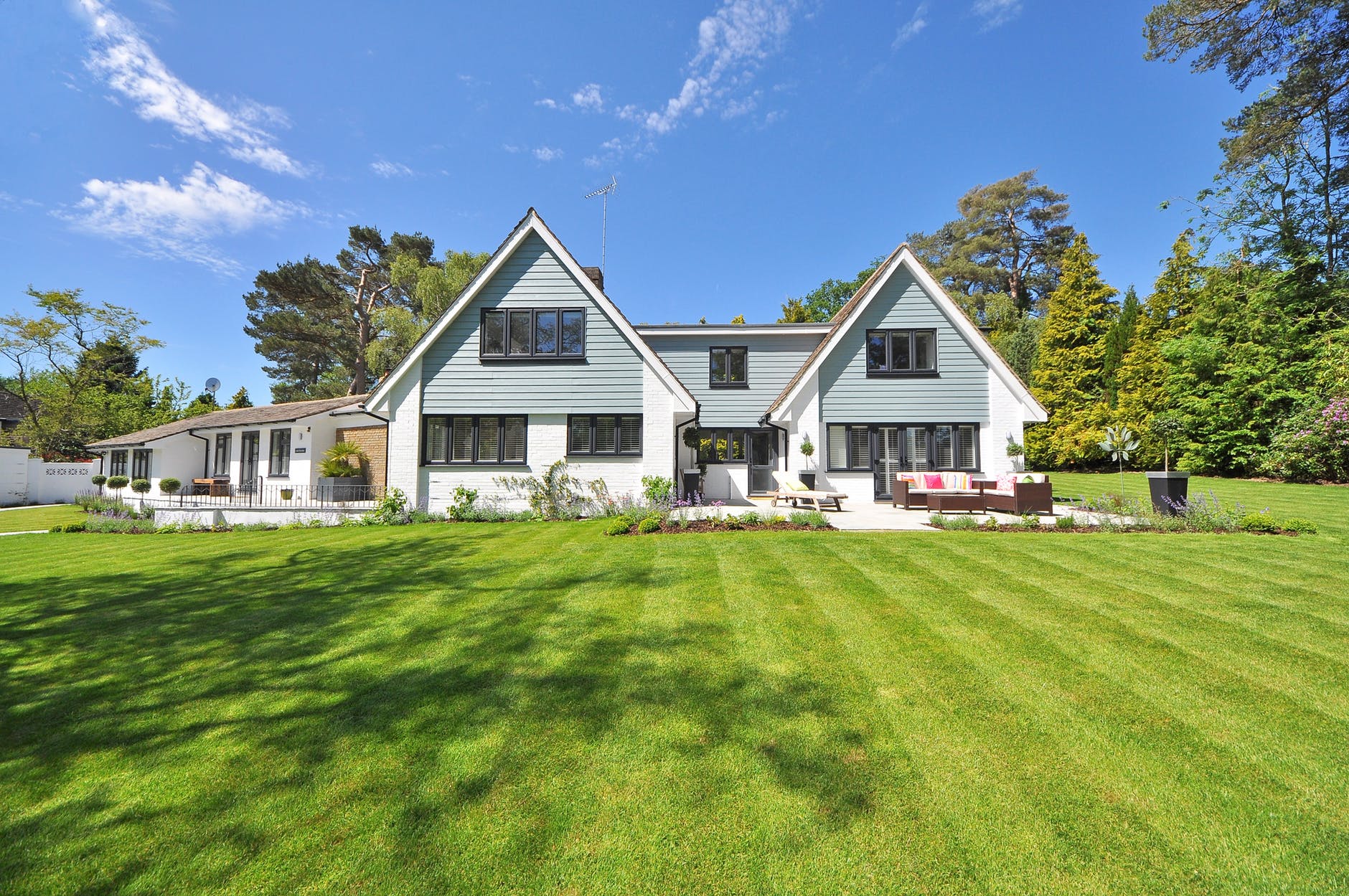 5 landscaping ideas that you have been longing for since ages
In the lush green land,
Under the blue hues of sky,
As soon as you step in,
The enchanting beauty uplifts every fiber of your being…
Sigh! Who doesn't want to have such a beautiful yard?
Whether it be to create the right first impression or to relax after a long hectic day at work, your garden can prove to be the center of attention of your entire house.
But, landscaping has many more benefits other than effectively improving the aesthetic appeal of your garden.
Landscape designs can also help minimize the human impact on plants and the natural habitat. By adding foliage and plants, you are helping in reducing air pollution.
Additionally, landscaping also helps combat the chances of flood and excessive soil erosion in your property.
It might be due to these benefits that many are opting for landscaping their yards. This might be the reason why the industry is thriving.
According to IBISWorld Report of 2016, the sector generated a whopping 77 billion dollars' worth of revenue!
It is also being predicted the projected revenues reached 99 billion dollars by the end of 2019. In the US, 66 percent of current house owners invested in some form of landscaping service.
Are you considering joining the club? Here are some ideas that will work!
Welcome everyone with flowers
Before you begin thinking about how you can go about landscaping rocks and ground to best look appealing, first focus on the most prominent and basic things- flowers!
There can't be a stunning garden without breathtakingly beautiful flowers.
Make your abode look more welcoming from the get-go by adorning it with a range of colorful perennials and colors. This can include Petunia, Lily-of-the-Nile, Snap Dragon, and different types of roses.
This way, any guest that comes to your house will be welcomed in a grand style, with the best variety of roses and flowers.
Another great landscaping idea that you might be longing for since ages is adding a small fence to your garden that separates your yard from the street. Let's face it; there is something about a picketed house that looks like an American dream.
Moreover, by adding a low fence, the house ends up looking further away from the road than it is. Even if you don't have a lot of space between your house and the street, adding a fence at the front can help provide the illusion of expansiveness.
You can then continue planting flowers and vines.
Beautify your driveway
Sometimes, your driveway takes away the spotlight from your garden, for all the wrong reasons. A poorly designed and maintained driveway can act as a black spot towards your entire house.
The good news is that with the right landscaping idea, you can end up subduing the effect of your driveway and enhancing the beauty of your house. Sculpt the landscape carefully around the driveway by choosing the right variety of plants and materials.
Create a raised island of lawn right at the center of your driveway. Further, add a boxwood hedge on it and plant roses, perennials, and annuals on its back. This will further help it in giving elevation so that the only thing that people see in your driveway is the hedge!
Line your staircase with flowers
Does your yard start right after your house?
If so, you can use a simple landscaping idea to change the look of your garden for the better.
In the various beautiful houses that you might have come across on Pinterest and Celebrity Instagram, one thing is common- a raised patio and staircases separate the house and the garden. While this might require a comparatively hefty investment from the homeowner, the result makes it worth it.
Find a professional to help you out and construct a patio and staircase in your yard. Then go on to enhance the beauty of the staircase by adorning it with flowers! Your yard will end up looking like a fairy tale house.
Leave a one-dimensional landscape design behind
We are sure there is one thing you might be longing for since you purchased a home with a yard- having a multi-dimensional landscape design!
Like no one likes living in a one-dimensional house, the same is the case with gardens. If your garden is as flat as the street, then what is the point of having a yard in the right place?
A great way to make your yard stand out is by adding dimensions to it. This is very easy to do. All you need to do is built on its height via hanging baskets and planting elevated planters. The best thing about this landscaping idea is that it requires minimal effort and investment.
After all, every garden needs plants. Here, all you are doing is adding the right designs and types of plants! Apart from the aesthetic appeal, this idea will allow help you to improve the drainage and aeration of your abode.
Transform or hide all outdoor structures
Whether it be a wooden shed or an outdoor workspace, any outdoor structure that affects the visual appeal of your yard is not your friend.
With the right landscaping idea, you can effectively minimize the role of these structures. In some cases, you can hide them completely. For instance, you can get up a massive display of plants and flowers near the entrance of your shed.
Constructing a wooden plant and adding brackets and shelves to it can help you in transforming your shed or workspace into a utensil to carry the various plants.
Once you place fiberglass planters along with flowers on the shelf you have constructed, you will barely be able to see any unappealing structures.
Partying thoughts
We are judged by the things that surround us. Make sure you create the right impression on guests and on-lookers alike. Invest in the right landscaping idea. Proceed to look for professional services that can help in bringing life to your ideas.
Once you create the right design for your yard, you will end up improving the look of your entire abode!
Author Bio:
About Ashley Rosa: Ashley Rosa is a freelance writer and blogger. As writing is her passion that why she loves to write articles related to the latest trends in technology and sometimes on health-tech as well.  She is crazy about chocolates. You can find her at twitter: @ashrosa2.