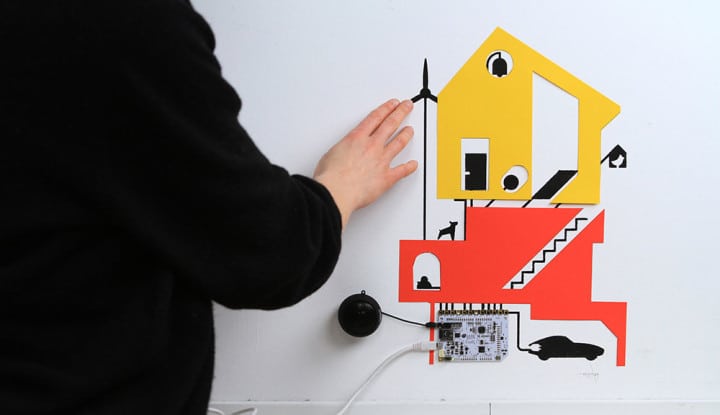 Tips to Choose the Best Service Provider for Home Improvement Projects
Thinking about starting a home improvement project?
Perfect. I know it can be all exciting and you can already see the new kitchen top and tiles, the way the new living room is going to look, how the new cabinet will accent the furniture.
But I also know, that if you don't have any experience hiring people to do such work, it can be a pretty challenging, frustrating, & how can we not mention, wallet damaging experience. And if you're not as happy and excited for the project when work starts and just want life back to normal, chances are you will compromise the work itself whether it be in terms of quality or preference.
Now this doesn't mean that you should be monitoring every nail that's nailed. That wouldn't help either. What you ought to do is choose the right people in the first place, have them understand your requirements clearly, have the right cost expectations in your mind, and have a little bit of patience. But the most important one is the first one, and that's Choosing the right service provider. Choosing the right service provider will make the rest of the process so much easier for you.
Points that will help you find the best service provider
Make sure you yourself understand the requirements clearly
This sounds simple enough, but what if I told you that most of the times people are blaming the tradesman for not doing the job as they wanted, its because they were unable to deliver their requirements to the tradesman working the job. Think for yourself, a tradesman does a job and there is no technical fault but the client isn't satisfied. Yep, same case.
To make sure this doesn't happen with you, research. Make sure you read every article you find on that very unique tile you want in your kitchen. Show your tradesman pictures you can find. Because as it often happens, you see something in a picture, tell it to your tradesman, but what you missed some details that were the actual reason for making the finished product look like it did in the picture. You can very easily miss such details, and your tradesman can never really know if you don't tell him. And if you think its too much effort, remember that for a tiling trades job in Sydney, a tiler charges $45 an hour. Multiply that to the number of hours you think it'll take, now think of that money as wasted because you forgot to mention some details and now you hate the floor of the house you live in. Yep, read those articles.
Choose people with all the required skills
Make sure the person or team you're hiring can manage all that you expect from them. This can cause a huge misunderstanding and won't be revealed until they've done half the jobs now you're stuck with them.
Like for instance, if it's a renovation project you might be introduced to a lot of paperwork and trips to your cities building department. If you don't think you should manage that, you should go with a full-service company that will manage all aspects of the job whether they're on field job related or paperwork.
Having a complete break down of the services will allow you to assess whether or not that service provider provides you with all the services you need.
With this complete information, you can set your budget properly.
Have multiple quotations
Never make the rookie mistake of not comparing quotes.
Getting quotes from multiple companies will give you some great new information on what additional services can be availed within the same budget. You are almost guaranteed to find better rates as well.
When comparing, don't just go for the cheapest one. Always make quality a priority, it's your home after all. You don't want rookies working on your project, do you?
Your key metric when comparing quotations from different service providers whether the be tradesmen or companies should be value to money. Take all the quotes that fall within your budget, and choose the one that provides the most value for your dollars.
Subcontractors or Employees
This is a tricky one. If the company uses subcontractors, unless they're a reputable one, can be shady. A company that sends out sub-contractors have no real control over the quality of work they will do. For a sub-contractor it's just going to be another trades job that he performs and is likely to never have to come back to it. But if a company sends out an employee, he's going to be answerable to the company at the end of the day. He knows if he cuts corners, most probably he's going to be the one who'll have to get back the next day to fix it. And if you wanted subcontractors working on the project you could've managed that yourself. By going online and hiring tradies for the job directly from an online service. If you hire a tradie in Sydney directly it'll cost you much less. You can easily find tradies looking for trades jobs in Sydney online from where you can hire them.
Alternative
And that's also something you can consider. Hiring tradies yourself. If a company in Sydney is charging you $1500 for a trades job, you can shave a couple hundred from that quote by hiring an independent tradie yourself. A plumbing trades job in Sydney costs about a $100 an hour, if you're not uncomfortable with managing the tradie yourself and have some knowledge of what you want done it won't be such a difficult task either.
Do make sure that the tradie or tradies you higher are qualified and certified. And managing them won't be a huge task.
For this purpose, you can download Fixezi. This app only hires certified tradies with license for their trade. You can get multiple quotes and hire multiple tradies.
Thank you for reading.
Hope this article was informative and helpful, wish the best for your home project.