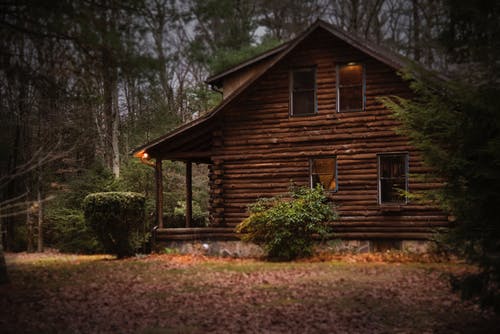 Things to Consider When Building Log Cabins
If you are running out of living space in your home, building a log cabin in the backyard is easier and quicker than doing an expansion. Log cabin is ideal for storage area, games room, workshop, playroom or even office space. Well built log room can add value and interest to your whole property. Log cabins are more than just summerhouses. Log cabins are bigger and more substantial with thicker timbers. Precision-cut logs can be interlocked with one another and no fixings will be required. Roofs and floors are usually built to become watertight and strong for a wide range of purposes. When you are planning to build log cabins, make sure that logs are kiln dried to significantly reduce moisture. Dry and hot air inside the kiln will extract moisture from logs to an acceptable level. Make sure that kiln drying is performed by professionals to minimize the risk of splitting and warping.
Wall thickness of log cabins should be around 25cm or more, while the flooring should be around 20mm thick or more. If you want the log cabin to survive the harsh wet weather, you may need to double glaze it. If weather in your area is predictable and relatively dry throughout the year, you can single glaze it. Roofs should be around 4cm thick. Felt shingles should be an attractive solution for log cabins roofing. Other options are felt sheeting or corrugated bitumen. The shape of the log cabin is also essential. If you choose pitched roofs for log cabins, they will look taller. Compared to cabins with sloping or flat roofs. If you have plenty of ground space in your property, you can choose the traditional chalet-type log cabin with roof overhangs.
Before building a log cabin, make sure that you actually have the permission to do that. As an example, some authorities don't allow homeowners to build anything in front of the front wall of the main house. In other words, you may not be allowed to build anything permanent on the lawn or the front garden. There could also be regulations no more than a certain percentage of the property that can be taken up with main building or extensions. Measure whether there's enough remaining space in your property to build a log cabin based on the local regulation.
Height is also an important factor to consider. Based on local regulations, the taller your log cabin is, you need to place it farther from the main building or the property boundary. Building regulations are safety rules that are intended to make your property safer and more convenient. There is a chance that your log cabin won't be included in the regulation, if it's small enough, but you need to confirm this. When building a log cabin, you need to use common sense. You shouldn't block out the sunlight to the neighbour's property in the morning. Negotiate with neighbours, if you think that the cabin could potentially pose a problem in the future.