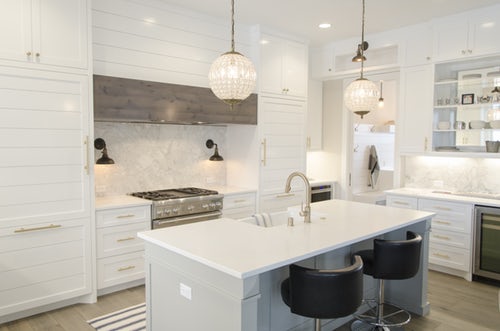 Working With Metal Workers to Improve Your Home
As you are embarking on a journey for improving your home, you will need to work with various professionals, including metal workers. Metal is an essential component in any home construction and major improvement projects. Girders, steel frames and exterior metal shell are often used in home construction. You should choose professionals who are experienced in working with metal in various home designs. Without the right sense of art, metal components on your home could look uninviting and cold. When used properly, iron, copper, steel and other metals could become great additions to your property. Metal should be featured properly alongside brickwork and timber.
If you want to make your home appears more appealing, then you shouldn't worry, because metal workers can do that for you. As an example, lawn can be the first area where you can add some metal features. Gates and fences are typically used as the physical border between your property and the external space. Choose a design that will easily put across impressive artistic flair. Make sure that your home can stand out compared to other properties in the area. As an example, the beautiful gate can be made with traditional wrought iron, that features your house number made from beautiful twists of metal.
You can also a unique theme inside your garden, such as patio furniture made from metal. Metal may add great positive impacts inside and outside your home. Sheet metal workers can help you create wonderful fireplace. Make sure that your property becomes a cozy place, where you can enjoy time with the whole family. Sheet metal professionals can come up with a wonderful addition to your surroundings. Metal can be used to create artistic containers inside your house. Metal combines well with the flame of your fireplace. With proper design, you can ensure that smoke is delivered safely out of your interior.
You may want to add industrial theme to your house, without making it less artistic. Minimalist, modern designs should work well with elegant industrial looks. Another way to use metal in your house is by installing metal staircase hand bar and railing. Windows should be another area where you can add some metallic elements to your house. People may not be too keen to have bars installed on the windows. Metal can make your home safer, while adding great artistic elements. Whenever you add metal components to your house, make sure that they contribute in making everything more attractive.
Metal workers should also be able to create wonderful fixtures that match the rest of your house. Of course, you need to control yourself and make sure that metal components still provide consistent and uniform feel to your property. Find metal workers who can really help with your entire project. If you are interested in working with metal workers, you should get some quotes and arrange to meet them. Metal workers should bring pictures of their previous projects and products. If the metal worker has a long list of properly completed projects in the past, he could be a reliable solution.