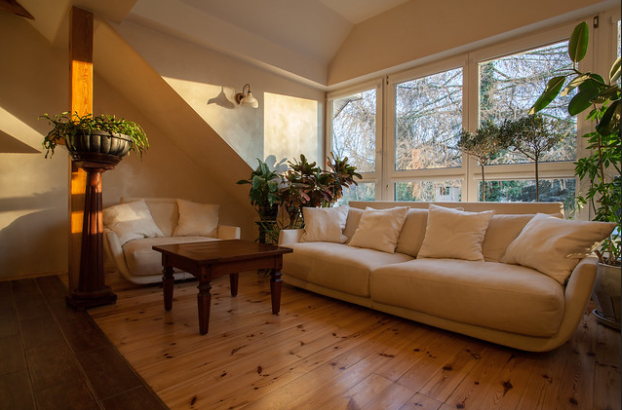 Green Design: ECO-FRIENDLY Hotels in Los Angeles
How about going green? Don't be surprised. Many people really like eco-friendly hotels to stay at. Also, they often choose electric cars to travel and vegan restaurants for dinner. It always means much which country you are traveling through. Los Angeles and the surrounding area can boast their eco-friendly hotels, boutiques, bungalows with their unique natural interiors. You can always check where you are going to stay with the help of special hotel booking apps.
What is more, people try to use so-called green transport. Rental24H.com is a popular app where you can find a good electric car for rent. Why do people use electric cars? These cars are safe for the environment. They are really less polluting than their petrol or diesel brothers. If you feel like you are ready to own the electric car, you can try to drive it first. Car rental app gives you an access to try the latest car models. You can easily compare them by rental price, brands and models, battery range.
HOW TO MAKE HOTEL ECO-FRIENDLY
If you think your electric rental car is not enough to take care of the environment, you can choose one of many green hotels in LA to stay at. What makes a hotel eco-friendly? What are the features you can find in its interior, exterior and the whole concept to make this place really safe and green?
It is important to create so-called green team. They are experienced in environmentally-friendly practices.
Hotel uses daylight in the lobby, bar, restaurant, and other public places. They install Energy Star skylights if it is needed.
The suits are organized with recycler baskets for waste sorting. There is a special basket for papers, newspapers, glass, plastic, metal.
It would be great if your hotel has a green restaurant with organic food. Fresh locally-grown fruits and vegetables attract more people and always are to their taste.
Plants are often used for interior and exterior decoration. Hotels often organize water basin in the garden or just in the lobby. They also use plants, flowers, birds, insects, exotic trees and bushes. Hotels with inner courts and backyard gardens and pools are the most popular and often met in Los Angeles.
Eco-friendly hotel try to use natural wooden furniture. But you can meet hotels where all the furniture or other interior decorations are made of recycled content.
DRIVE YOUR CAR TO BEST CLEAN &GREEN HOTELS IN LOS AANGELES
Park your car in a garage of LOS FELIZ HOTEL
This is a good alternative to the traditional boring hotel. You are offered to stay in one of the cozy bungalows or villas. The rooms are really nice with a big kitchen, bath, and much space for living. You can see wooden beds with clean organic cotton sheets, and natural bamboo towels and robes in the bathroom. You may be sure that your room and all the public areas in the hotel are cleaned with eco-friendly nontoxic cleaners. That's so great the hotel has many interesting restaurants and cafes around. How about visiting Cru Vegan?
Stop in SHORE HOTEL
This is a kind of boutique hotel. Its interior consists of natural materials such as wood and glass. You can see the ocean from everywhere, even from your bathroom window! You will be pleased to know that this hotel is a leader of eco-friendly luxury hotels. You can't miss swimming in a solar-heated pool!
Come and see VENICE BEACH ECO COTTAGES
What do you know about the solar-powered hotels? These beach cottages are just what you wanted. First of all, the cottages are situated just on the beach! Secondly, eco designers did their best to restore and rebuild old bungalows from 20s. What makes this place really unique? The bungalows' interior is organized from recycled waste, plastic jars, and other unusual materials.
Drive your car to Ambrose Hotel
This spot is situated not far from the Santa Monica Pie and this is a popular green place to stay in the USA. The hotel is really proud of its water-saving systems, hybrid car rentals, bicycle rental, eco inside and out. That's amazing but they use wind power to keep their rooms going. You can see many different waste materials in the hotel interior. Are you hungry? Go to the organic cafe and eat just on the beach.
This place is also situated not far from Santa Monica. The hotel is famous of its cafes and restaurants with organic kitchen and composting habits. They do everything to help the environment. Also, the hotel uses green power for supporting all hotel options and services.
Do you still think that green hotels always have anything green in their interior? Of course, they probably have! But they must do something for saving our planet. You can join in and help to take care of the environment by renting electric cars, eating season products, recycling waste, and living in green hotels.