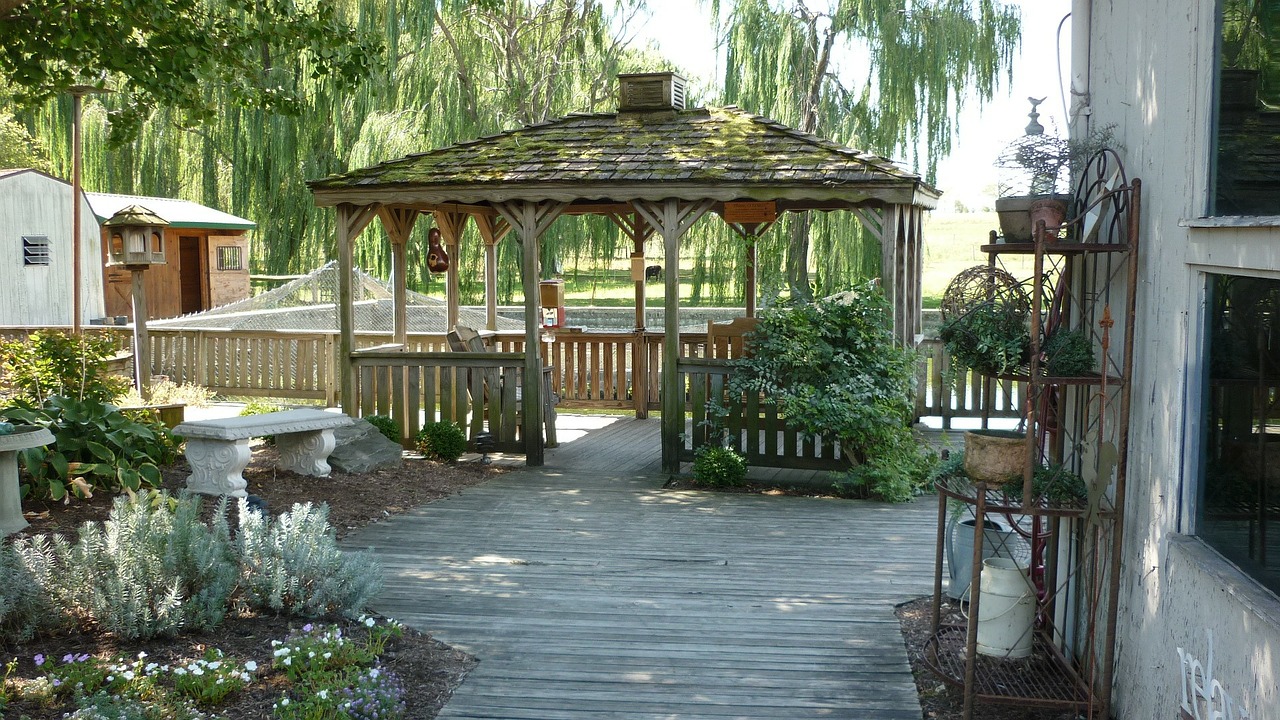 7 Amazing Tips for Overhauling Your Outdoor Space
Are you tired with your backyard serving as an outdoor storage unit full of junk of all sorts? If you are, then you need a weekend off for an overhaul that will help you regain the outdoor element of your property. Owning a garden is considered a privilege and you should not be deprived of it. No matter how neglected your yard is, you can always turn things around and create an oasis of peace and tranquility where you'll spend those lazy summer days and night. If you are a novice in exterior decoration, here are 7 tips to get you started with.
A green lawn
There is hardly anything appealing about bare ground or a scorched lawn. What you really need is a carpet of greenery made from grass. If you are not willing to wait for seeds to grow, you can purchase tufts from a local garden center. The lawn is going to need plenty of sunlight and watering, so make sure these two preconditions are met. In places where natural grass won't grow, you can always place artificial grass for aesthetic appeal.
An iron gate
If you consider replacing the entire fence around the garden too costly, you can change the most important piece: the gate. Take down the old wooden gate and replace it with a wrought-iron gate painted black. This way, people will no longer notice obvious flaws of the backyard as the vintage gate will grab their attention and hold it. You can search online to find a second-hand gate at an affordable price or you can visit yard sales to grab hold of the ideal vintage iron gate that came off a countryside estate.
A seating area
A garden that is disused can hardly be considered a garden. For starters, you should place a garden set comprised of a table and some chairs and as time goes on, you can expand the setting area by adding new pieces of furniture. This does not have to a big investment, as salvaged benches or lazy bags do not cost that much. As a result, you will now have a place to sit and relax outdoors, allowing you to live out the full potential of a garden as a lounging area.
A shade to lounge in
No matter how spruced up your seating area is, all the effort will be in vain if it gets wet when rain falls. What you really need is a retractable roof system as the one Aspect Shade makes to protect the seating area against the elements. We are not only referring to rain, snow, and hail but sunshine as well. During the summer months, the scorching sun can render the garden useless but a retractable roof can change that with the shade it provides.
Let there be light
In order to use the outdoor space during nighttime you need a strong light source. One incandescent light bulb will definitely not do the trick, as you need several sources of light. This is achieved by placing lamp posts in all corners of the garden. This way, not only will the yard be well-lit but you will safer at night as potential burglars will be deterred by the light. Furthermore, those pesky flying bugs like mosquitos will be drawn to the lights far away from your house, so they will not bother you while you are resting in the seating area. If you decide to get solar lamps, then you will also save energy and decrease your monthly electricity bill.
A swing for the kids
Yes, the outdoors is meant for relaxation but try explaining that to your children. They are going to need something to entertain them and a tree swing is an ideal feature. The seat of the swing can be made either from wood or plastic and you can hang the swing from a strong branch of a nearby tree. As an eco-friendly alternative, you can use an old car tire, so two people could fit onto the swing, guaranteeing fun and games for the entire family and all the neighborhood kids.
A DIY fire pit
If you thought that only affluent estates can feature a fire pit, you were wrong. Building a fire pit is not that complicated, as you can put the rocks you found in the hard to good use. Some mortar is needed to bind them together and woilà, a fire pit is ready for use. You and your family will spend many evening around the hearth telling horror stories and roasting marshmallows.
The 7 tips listed here are ideal for jogging your imagination. Once you start building, restoring and shopping for supplies, you fully realize the potential your outdoor space has. Who knows, you might dare one day to build an Olympic-size swimming pool in your backyard!