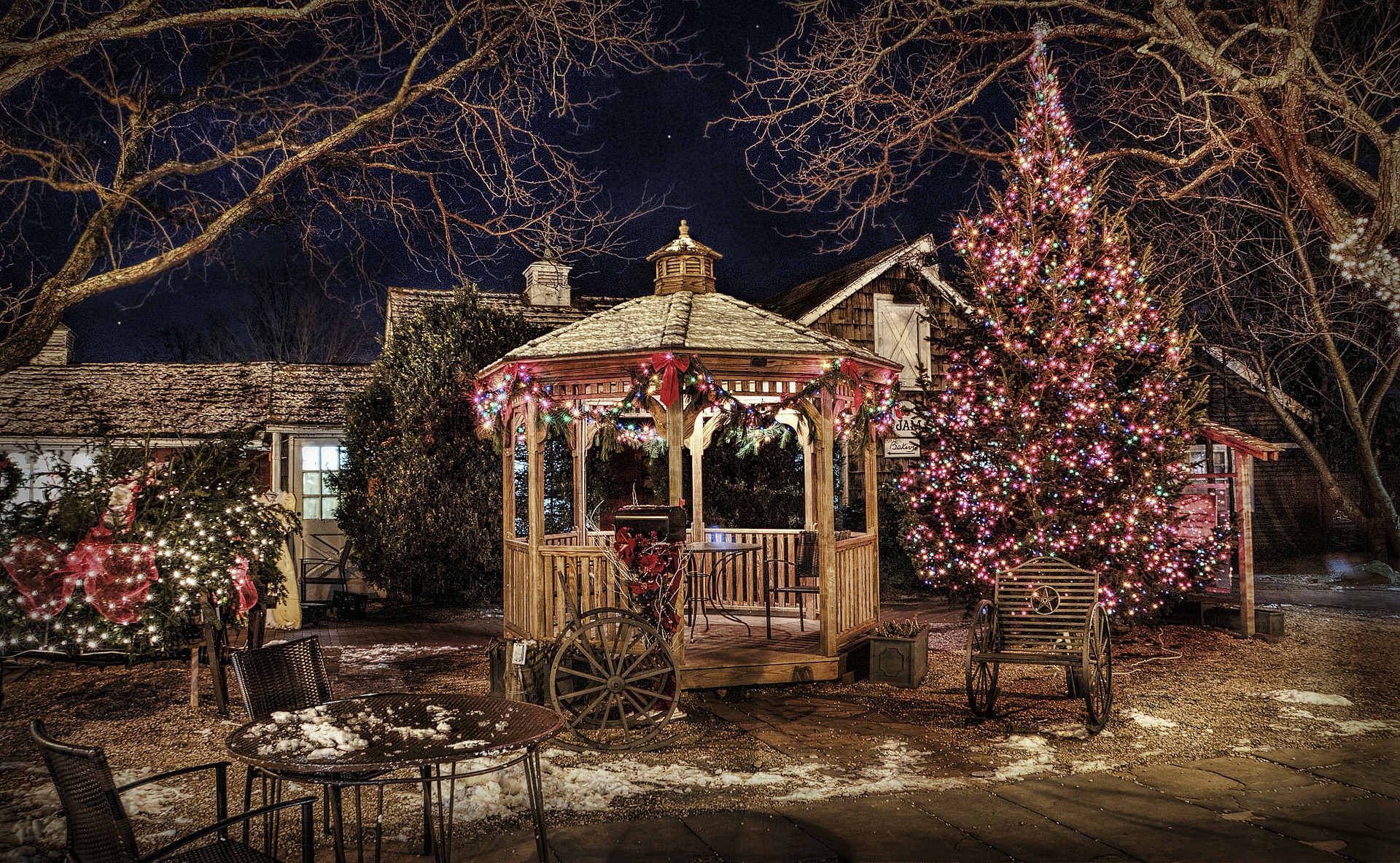 The Benefits a Pavilion can Bring to You and Your Family
Anyone who has a big and nice backyard has surely thought of numerous ways to decorate it. One of those ways is definitely to add a garden structure. Between pergolas, pavilions, and gazebos, it can get hard to choose. In the past few years, though, people have been seeing the benefits of pavilions and thus including them in their gardens more and more.
For those not in touch with the gardening scene, a pavilion is a freestanding structure with no walls. It does have a roof, though. It's larger than pergolas and gazebos, making it better for larger families and social gatherings. The impressive size also means you can customize your pavilion more.
1. Practical and durable
A yard is just a yard until you shape it. Adding a pavilion also means adding some elegance and class to your home. With a structure like this, your yard will no longer be just some space outside. Instead, it will become the most prestigious room of the house, thanks to its aesthetically pleasing new addition.
As well as that, you can use the pavilion all year long. Warm summer days with the hot sun in your face will no longer be unpleasant. Thanks to the pavilion, you'll be able to enjoy the warmth without the sweat or any other negative effect too much sun exposure can do. Instead, you'll be soaking up the vitamin D from the comfort and safety of your well-placed pavilion.
Similarly, you won't have to fear winter frost anymore. If designed correctly, the pavilion will prove to be very warm and cozy in winter months, allowing you to freely enjoy your cup of tea or coffee. Rain and snow alike won't be an issue anymore, and you can enjoy your time outdoors whenever you want.
2. Variety of choice
The main thing drawing people to the pavilion is the variety of choice. No longer do you have to settle for a generic design and generic materials, much like with other garden structures. Here, everything is dependent on your needs and wishes. If you want something cozy and homey, opt for wood. This will do wonders for creating a family atmosphere and helping the whole family enjoy the pavilion equally.
If modern and classic is more your cup of tea, your pavilion can be surrounded in glass. Those worried the structure won't be strong enough can rest assured with the addition of bricks for support. Roof choices are completely up to you, too. Metal, wood, or anything in between, it will surely match the design you have in your head.
The most important part of the pavilion may be the floor, though. After all, the room will be set on them, and they'll be the first thing anyone who enters notices. You want the tiles to be polished and durable so that they can last all the wear and tear, too. This is why most people don't try to tackle putting up the floors themselves. Instead, contact professionals like Stone & Tile Projects who do the job effortlessly and quickly.
3. Property value increase
Investing in your property is always a good idea. One day, if you decide to rent or sell it, you can ask for a lot more money if you put in some work into the house. So, by adding a pavilion, you're greatly increasing your property value.
As well as the interior, the outside of the house is very important when it comes to sales and renting. This is because the outside is the first impression. As well as that, people today are always looking for a nice backyard where they can relax and escape the stress of modern life. By showing off your landscaping skills and investing in a pavilion, you're making that dream come true.
Whether you want to add a pavilion to your house or vacation house, it's going to prove to be extremely useful. Buyers look for comfort as well as luxury, and your home or vacation house can feel empty and incomplete without a structure like this around to tie all the pieces together.
4. Expansion of social life
A pavilion is a crowd pleaser. Any yard which has one of these babies can count a lot of heads and hungry stomachs. Since pavilions can't be seen in every backyard yet, they're still new, fresh, and interesting. This means that they are the perfect excuse to throw unforgettable parties.
From wine tasting to all night ragers, your pavilion can handle it all. Just imagine, you can invite your closest friends for a classy night of wine and cheese tasting, enveloped by the relaxing music playing from the surround sound system you set up in your pavilion. Then, another day, you can let loose and transform the pavilion in a fun and inviting environment that lets you dance the stress away.
Let's not forget neighborhood cookouts and your children's birthday parties, either. The weather's nice, you're in the mood to hang out, so why not throw a few burgers onto the barbecue and have a few beers with the whole block? Your kids are bound to have the best parties, as none of their friends will surely be able to top a pavilion birthday party. Add some colorful balloons and cheery decorations, turn on the speakers, and let the kids rock out. The best part is that you won't have to worry about anything happening to them because they'll be in a safe and contained environment.
Conclusion
The pavilion offers everything a family can wish for. Whether you want to increase your poetry value or just encourage your kids to spend more time outside, the pavilion has got your back. You'll be able to create valuable and cherished memories in a space completely your own. Be it modern and elegant or more calm and natural, it's going to be completely yours. Get ready to completely fall in love with this magnificent structure and everything it offers as you bring it into your garden and your life.