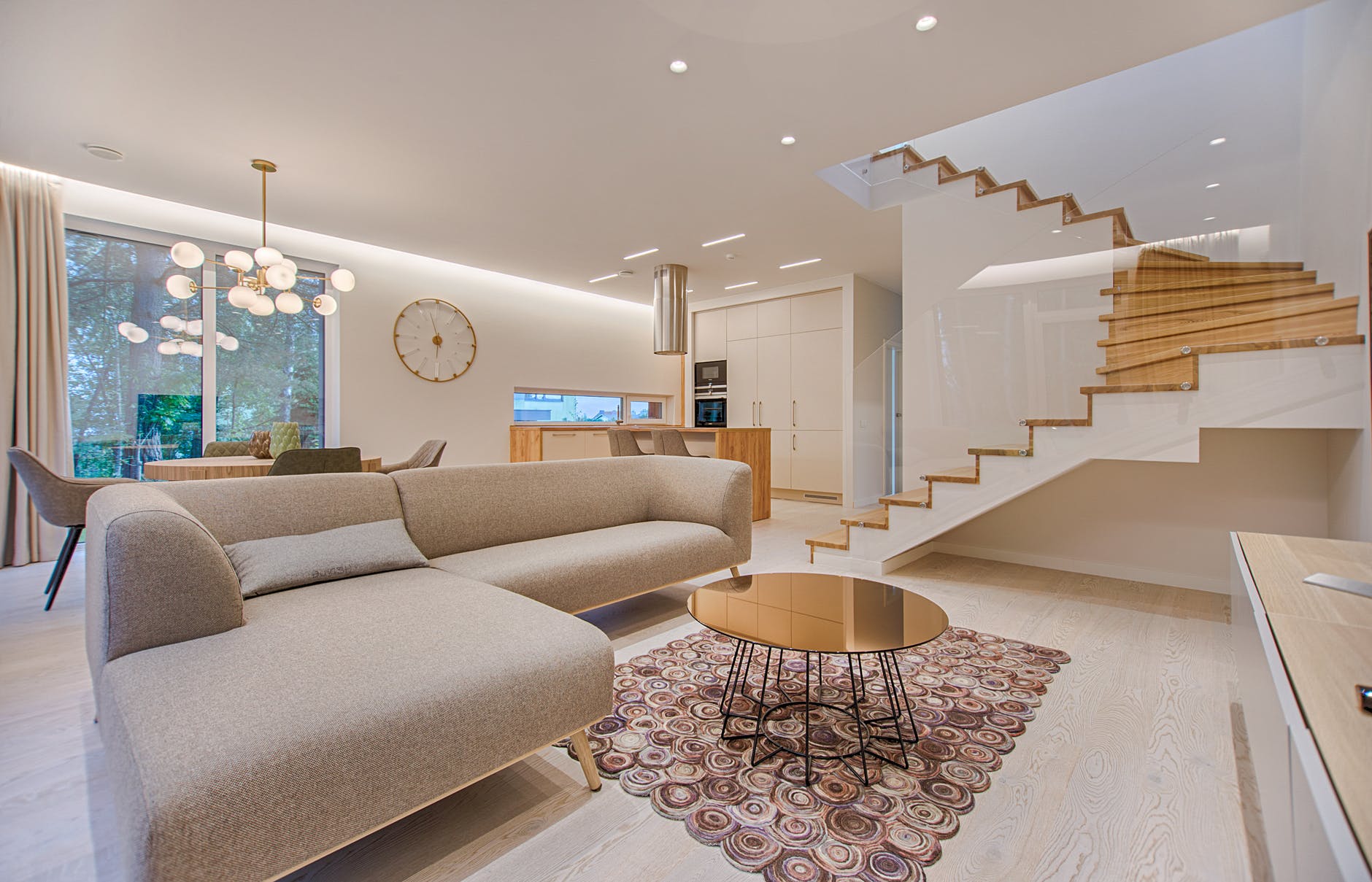 Design a house that represents your taste and fulfills your needs – 7 interior design tips
A lot has changed in the world over the years. But, one thing has remained constant- the desire of people to live in an aesthetically pleasing yet comfortable home. This is why the home décor market is expected to rise to $664 billion in revenue by 2020.
There is much more to interior designing than decorating a given space correctly. Here are design tips that will help you transform your house aligned with your taste and needs.
Upgrade your furniture
Amid all the ways, the best way to liven up any interior space is by putting the right furniture in it. You will find various furniture stores in NH. Make sure you pick those furniture pieces that best resonate with your needs and tastes.
A lot of people make the mistake of following the crowd. They pick types of furniture that are trending and in-fashion. However, some trends are fads. And the furniture is a durable good that should ideally stay in your house for a while.
So, make your choices carefully. Keep in mind both aesthetics and your comfort. After all, furniture like your sofa and bed set need to be cozy as well as beautiful. Find the right balance between the two.
The same rule applies to lamps and other lighting fixtures. Make sure your lamps don't take up too much space.
Soft colors paints are the right choice for small rooms
The color of your walls can make or break the look of your house. Why? This is because choosing the wrong wall color can make a room look claustrophobic. On the other hand, the right pick can make a small room look very spacious!
Follow this tip specifically in your living room if space is small. This is because living rooms, when cramped, can look very uninviting. Having light-colored walls and strategically using mirrors for reflecting natural lights that come from the window can liven up your living room.
Let mirrors do their magic!
Extending from the previous tip, one of the best things you can do to make any room look larger than it is by adding mirrors. When placed correctly, mirrors can help in producing an optical illusion. Any space can end up looking bigger than it is.
Not only do mirrors help in making a room look spacious, but they can also make them look lively. Especially in spaces that don't get a lot of natural light. To do so, place decorative mirrors right across the windows in the room. This way, natural light will automatically get reflected here.
Mix it up
One of the biggest misconceptions regarding interior designing is that a quality interior design is synonymous with a complete makeover of a given space. This is not the case.
Instead, feel free to mix old and new furniture, different patterns as well as combine expensive and inexpensive accessories to create the perfect look for your rooms.
When we say mix it up, we genuinely mean it! Go ahead and place your traditional family heirlooms right next to your modern and recently bought couch. Remember, the goal is to create a space that reflects your story, style, and personality.
The statue your mother bought for the house when you were a kid is a story of your childhood. The old frames depicting your family are a blast from the past. The new chair you got because you couldn't take your eyes off of it tells a story of who you are today.
They all matter, and they all belong to your house. You can make them co-exist.
There is no rule as crucial as the golden ratio
You might have heard about the golden ratio in relation to artists. It is the concept that artists have used for centuries to create perfect art. Well, decorating your house is no less artistic than making a painting! And the golden ratio is just as applicable here.
Use the golden ratio to divide every room into different spaces. Whenever you are creating an arrangement, always have two-third of the area for one section and one-third for the other.
For instance, let's say you are trying to figure out how to best place your TV in your lounge. You are thinking of adding a bookcase and some plants on the same wall that will feature your TV. If you want your TV to be the hero of this section of your house, make sure you allot two-third of the wall to it.
Slipcovers can be your friend if you choose wisely
Whenever someone suggests adding slipcovers on furniture, most interior designers share looks of horror. Over the year, slipcovers have garnered quite a bad reputation. But, you can't blame the concept. Instead, you must blame the poor choice of those who do put them over their furniture!
The fact is that if you choose the right slipcovers, they can elevate the look of your furniture. You can ensure that your house reflects the different seasons of the year merely through the use of the right slipcovers.
Not to mention that functionally, too, slipcovers can help protect your furniture from food spills and pets.
Place baskets for extra storage
Lack of storage is one of the biggest functional concerns of homeowners. Unless you believe in regular de-cluttering, the chances are that you have too many items and too little space in your house.
Rather than leaving all your extra stuff out in the open, place wicker baskets in each room for extra storage. Use these baskets to store things ranging from magazines to blankets. Since such baskets are visually pleasing, they look much better than plain old boxes.
Ending Remarks: Design away!
Make sure that your house is a representation of who you are. Design your home as per your taste and needs. Don't let fashion and trend limit you. Do what you think will look best for your abode. At the end of the day, only your opinion about your house is the one that matters.