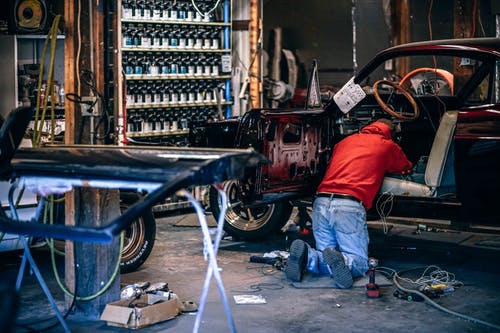 Seven Ways to Find Reliable Appliance Repair Service
For modern household, appliances become an integral part. Unfortunately, they won't last forever and may break eventually. If there are problems with your dishwasher, dryer or other appliance, there's a good chance that you need to get help from real professionals. They can do quick and inexpensive repair, while other problems could require major replacements of parts. If an appliance in your home breaks down and you need the help of a repair guy, here are things you should do:
Get a referral: You should get a referral from a co-worker or friend. When someone is happy to recommend a repair service, then you know that the person is a satisfied customer. You need to ask about the quality of service and the level of professionalism, so you can be certain that it is a honest business. Just be sure that you can trust the opinion of your friend or family.
Check for insurance and license: The appliance repair service should have liability insurance and state licenses. Make sure that the service says that they are "Licensed & Insured" in their marketing materials and website. Make sure that their insurance and license documents are current.
Check the age of the company: You should check how the service has been in business. It's a good thing if the company has been in operation for more than a few years. A service with long history is often a better bet, compared to recent start-ups. Beware of businesses that seem to have weak credentials.
Avoid companies that advertise too much: If the company seems to focus too much effort on advertising, there's a chance that they will do less in actual repair job. Companies spend a lot of money if they have high-end websites and big ads in local newspaper. The only way to recoup that is by charging higher fee on their customers. Choose companies that have lower overhead costs, so they can charge you less compared to the competitors. For reliable companies, their primary way of advertising is through word of mouth from satisfied customers.
Check customer reviews: It is a good thing if you can get user reviews. Google Map is an ideal tool for locating an appliance repair services and get reviews from local customers. If customers are satisfied and eager, they will be motivated to write reviews. You should be able to learn more about the repair service through these user reviews.
Choose the right company size: When choosing appliance repair service, you may need choose a small family-owned business or a big company. When working with a small family-owned business, there's a chance that you will get personal attention from the business owner. Local repairmen often have reputation that they need to uphold. On the other hand, big repair services may not be concerned about giving you the best service for the money. They may have dozens of appliances that need to be fixed at any given time. The bigger the company, the more likely that you get higher fees with less personal touches from business owners.
Make sure that the technician communicates well: Ask the company representative whether you can get the name of technician. The person should be able to inform you about the problem of the appliance.