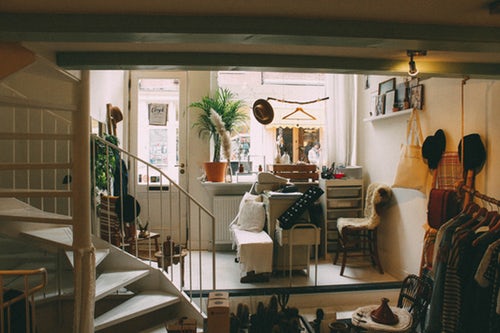 Things to Consider Before Doing Loft Conversion Project
Many people seek to gain additional living space in their existing homes. Among few options, you can convert the loft into something more functional. It will be considerably easier and cheaper to do than expanding your home or buying a brand new house. You can convert the loft into something more useful like children play rooms, home offices, high tech entertainment rooms or an extra bedroom. If your home is strategically located, the loft area should provide spectacular views. Due to this reason, loft conversion should be an option that you want to explore. Most builders and contractors can do loft conversion in your home. You may also surveyor or architect, if you want to have a bigger project. It would pay dividends if you spend the time discussing with multiple services.
Professionals can help you to visualize the end result of the conversion work. As an example, you may need to build staircases and sloping ceilings. For home owners, loft conversions can be notoriously difficult, if they don't have a clear idea of what to do. It's a good idea to check results of loft conversions in other homes, so you may take inspirations from those. When you are planning to do loft conversion, you need to get consent or approval from the local authority. You need to be totally clear of what you are planning to do, so you won't find problems in the future. You should also make sure that the builder can take responsibility and meet all the building regulations in the area. Ask the builder how long it will take to complete the job. Make sure that the builder can meet the agreed timescales.
Check all the details of the existing flooring, plastering, insulation and others. Head heights can be a big restriction when you plan to do loft conversion. In fact, just a couple of inches of usable space can make a big difference. If you want to install a bathroom in the loft, make sure that you have enough water pressure for baths and showers. It won't be easy to fit proper wardrobes into a converted loft space with sloped ceilings. The loft conversion task could require you to do deal with plenty of materials and rubbish. Make sure that the builder has enough room to park their vans and pile up materials. In many cases, you don't have any option but to pile up material on the lawn due to lack of space.
You should also know how to manage rubbish and how it should be disposed out of your property. When choosing materials for loft conversion project, make sure that they match the existing windows, roofing tiles and other elements. Choose insulation materials with fire retardant capability to reduce risks of fire breakout. Because the loft is more exposed to the external environment, you should choose good insulation. If the insulation is properly installed, you can reduce the heating bills significantly. Once you have agreed to the conversion details, then the actual work can take place. On average, it may take between 6 to 8 weeks to complete a loft conversion project.