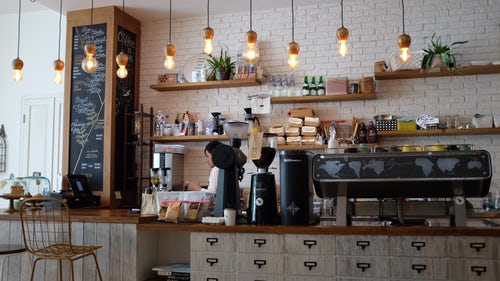 How to Choose the Right Kitchen Sink?
We often use sink in the kitchen and other than the stove, it's also the most used item. By choosing the right sink, you can add style to your kitchen. If you choose quality sink, it should last for more than 30 years. If you plan to do kitchen remodelling, you may consider replacing your sink. Traditional kitchen sink is usually made from stainless steel. It is an ideal low-cost solution, because it resists corrosion quite well, despite constant exposure to moisture. Another durable material is porcelain enamel, which is fired onto a cast iron frame. White porcelain surface makes it easier for you to see debris and dirt. Another factor that you should consider is the style and color of the sink. You should make sure that the sink fully matches your requirements.
Durability and strength are crucial, when you are choosing the best sink. Make a list of priorities. As an example, you may think that quality and durability are more important than style and color. Many homeowners focus more on affordability, other than long-term durability.
Here are a few things you should know about common kitchen sink material:
Stainless steel: It is a popular choice for most house owners. It should go well with many modern kitchen designs that emphasize on clean lines. Other than being corrosion-free, stainless steel is also very easy to clean. You can simply wipe it with dishwashing liquid and then rinse. However, it's easy to dent stainless steel sink, especially if you accidentally drop a knife or cast iron skillet on it. Stainless steel sink is also noise, as you put spoon, fork and other metal objects.
Nickel and copper: Kitchen sinks can be made of nickel and copper. Nickel is harder than copper, but copper requires little to no maintenance.
Porcelain enamel with cast iron frame: Porcelain doesn't get corroded and it has excellent durability. There is a range of colors, styles and quality level for porcelain enamel sink. Most of the time, this material can survive for 30 years r more. The surface of porcelain enamel sink is melted ground glass, so there's no way for it to corrode. For acceptable strength, the porcelain surface should be based on iron frame.
Kitchen sink is available in different installation types.
Undermounted: When kitchen sink is undermounted, it's attached below the countertop. This installation type is intended to make a smooth look that blends well with many kitchen styles.
Integral: Integral means that countertop and the sink are manufactured from identical material. It's ideal for people who want to have minimum maintenance tasks in the kitchen area.
Self-rimming: Self rimming kitchen sink comes with rolled edge mounted above the countertop. This sink style should work well with many kitchen designs, including contemporary and traditional styles.
Rimmed: Rimmed kitchen sinks are probably the most commonly found in the market and they are affordable. Despite its versatility, this kitchen sink style may not bring significant design improvements.