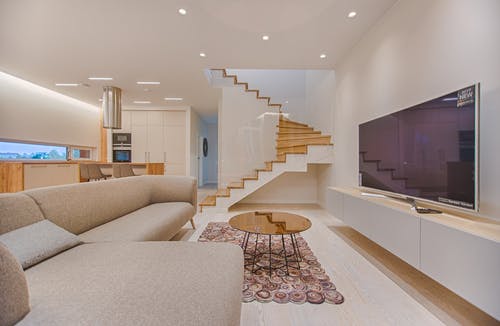 What is a Smart Home?
Many people want to have high tech and fancy systems that can do many things, such as closing blinds and turning lights on and off. If you want to convert your existing home into a smart home, you should know about the basics. Smart home technology is based on digital implementations. Data are sent through wires from computers to the appliances and other things that can be operated remotely. Today, using small motors and other mechanical devices, it is possible to operate various hardware, such as blinds and door locks. When choosing a smart home platform, make sure that it's not overly complicated. The system should also be durable and not fussy about power line noise. This is essential if you want to control lights and other electrical devices.
Instead of using traditional wired system, you should choose an Ethernet-based network instead. This smart home platform doesn't use cables and data are transmitted as signals.  RF or radio frequency technology is more flexible, than traditional wired technology. With wireless network, it's not necessary to deal with so much tangled cables. The computer will send out a signal through an antenna and the desired target hardware will receive it. Each bulb, appliance and other controllable items has address number. So, each can be identified, monitored and controlled remotely. It's very likely that conditions in your home will change, so you need to make sure that the smart home platform is easily modified and expanded.
Some smart home platforms allow the transmission of digital data through existing electrical wire, this is an ideal solution if you want to control only lights and electronics appliance in your house. You don't need to set up additional cabling for digital data. Wireless signals can also be weakened at certain parts of your house requiring you to set up repeaters. The data over electricity wiring solution will solve this issue easily. You need to choose the most reliable smart home solution for your situation. There's nothing worse than spending a few thousand dollars for something that doesn't have complete reliability.
Another important component of the smart home system is the system controller. PC-based controllers can help you to easily arm the security system, control light and turn things on or off. Smart home technology is moving forward and you should see some promising developments in the future. A basic smart home system could start from $1,000 and it should be capable of controlling common items in the house, such turning the light on and off at your porch and lawn. A mid-range smart home platform could go for approximately $3,000, while the high-end system could start at about $6,000. A fully featured system may be available above $10,000. It's a good idea to find ways to upgrade your home to latest standards. With a proper smart home platform, you can improve your quality of life. Smart home system will not only make your life more comfortable, but more productive as well. Always see into the future and adopt new modern standards, whenever possible.