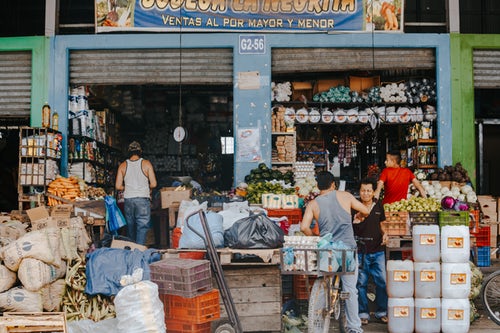 Things to Consider Before Buying Awnings
There are different styles that we can implement in our home. One of them is the style of awning that we want to install. In many homes, we can see people sit out in the shade of awnings to find relief from the hot blazing sun. In reality, awnings can also become a part of decorative components of the house. When choosing awnings, make sure that it can reduce the heat inside your house, by deflecting the intense sunlight. After installing awning, you will feel the big difference. The effect on the temperature inside you house can be quite huge. Awnings can also protect many items in your house from sun exposure, such as windows, doors and various furniture inside your house that are regularly exposed to sunlight.
Ultraviolet rays could slowly degrade many materials, making them brittle, discolored and weaker. If strategically placed, the amount of heat that comes into your house can be reduced by up to 50 percent. It's especially true if sunlight directly enters the interior of your house during hot afternoon. The size and shape of your awnings should be ideal for your requirements. If it's too small, it won't give much protection, but if it's too big, you may waste too much space. Many awnings have generic designs that are appropriate for typical house styles. However, some awnings have special designs that may match your home better. Another factor to consider is head clearance of the awning. A good rule is to make sure that the awning has roughly the same height with the ceiling of the porch.
Other features that you should consider are venting and drainage. Your awning should have good drainage, so only rain water won't accumulate too much. If the awning is poorly designed, the weight of the standing water will be too great and the awning can't support it. As an example, the shape of the awning can be slightly sloped to divert water to drainage holes on the edges. Heat may also accumulate under and above the awnings. Proper venting will make awnings more comfortable.
Awnings can add appeal to your home, not only to make your house looks prettier, but also more comfortable. The awning should make it possible and comfortable for the whole family to do certain activities. If you can reduce the interior temperature by about 50 percent with strategically positioned awning, your utility costs will be reduced. You will use air conditioning and fans less often. When you turn on air conditioning, it will work less hard and require less energy to cool down the interior temperature of your home.  With the price of energy going up, awning is a passive, affordable option to conserve energy. There are many added benefits of choosing the right awning. As an example, you can protect floor covering and various furniture on porch and the interior of your house from sun damage. Awnings are not only a cool way to save money, but it can also make your home much cooler than before.