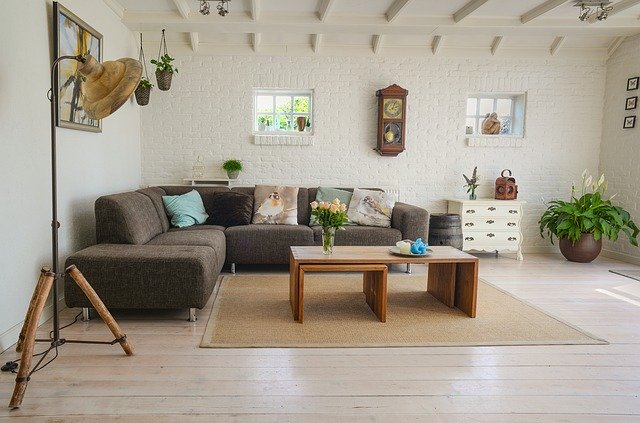 HOME DECOR TRENDS AND TIPS TO FOLLOW
As we step into a new decade, and the prior decade drove's to an end, we brace our souls and mind for intense fashion and décor trends which also seems to be blazing hot. As 2020 begins there are some trends that are soon going to wind off and will be replaced by some novel concepts of home décor. So let's articulate our views on remodeling our homes with some emerging trends that will soon commence and make up a great pop.
Although there' no denying to the fact that trends keep evolving and innovating, leaving the previous ones behind the times, no matter how we view these trends, we somehow get immune to them. Also, these budding décor trends are much like fashion trends which don't work according to a one size fits all approach. We don't want to say that the previous year's trends were not alluring, but we can't help but move ahead.
AESTHETICALLY APPEALING DÉCOR TIPS TO FOLLOW IN 2020
A DEFINITE YES TO MACRAME DÉCOR
Macramé décor, the 1970's intricate impression, is back in trend as a home décor stuff now in 2020. The best part of macramé hangings is that it complements every house. If you sense the itch to relive the 70's vibe again, then macramé is the thing that will seamlessly merge in simultaneously adding an evident appeal to your space. As macramé is a pretty versatile embellishment, it can be used as a wall hanging for any area which will throw out a strong appeal.
RETURN TO NATURE
Looking for ways to furnish your home, which could be both practical and mesmerizing to the eyes? Then there is no other thing. Then nature will serve as a treat to your eyes. Also, décor inspired by nature is loaded with a bunch of health benefits. Doesn't it sound like a complete package? While nature will work its magic on the other hand, that living wall will give your room that extra oomph or boost, it was lacking. When it comes to increasing the aesthetic appeal of your home infusing creativity with nature is the best thing to do.
HANDCRAFTED HOME DÉCOR
What makes people yearn for handcrafted décor? Is it just because organic/handmade stuff comes with a so called tag of vague authenticity. No, this rule won't be applied here, handmade décor makes you feel good and inclines you more to an earthy taste. Furthermore, the reason why handmade décor heads the list is that it encourages eco-conscious commercial activities. If you prefer to go with this approach, there's always room for some tweaking as you will be direct with the artisan. In case you have an urge for customized stuff, have a trail of painted ponies that are equally captivating as any other handmade décor.
EARTHY PATTERNS
It won't be unfair to state that earthy patterns are reborn. The earthy touch adds an illusion of coziness and a natural vibe. Whether you are choosing these patterns for your home or even for a corporate structure, one factor to ensure is that the color contrast between the two should go well. Bearing this fact in mind while designing ensures that things are paired with minimalism, and leave zero chances of clutter.
FEMININE FRAMES
Want a living room makeover? Integrate feminine paintings with subtle hues as they add extra charm to any space. Also, to create a sense of balance, you can opt for a bulky piece of contemporary art framed in a modest grey gallery casing. Many of the rooms nowadays are ornamented to complement the desires of both sexes. But you can always make some adjustments and rework to give your current décor stuff more of a feminine touch. If you tend to lean more to soft muted undertones. Then give creamy neutrals a try and rock those curves of femininity. Besides that, if you are inclined towards sustainable linen fabric, then bird of paradise clothing can let you enhance that feminine vibe while adding that oomph factor to your appearance.
TERRAZZO
This styling technique of the former days is back in trend and is all set to remodel your room into a contemporarily influenced piece of art. This décor pattern is a slight bit altered from that of the previous one as today's terrazzo has a wide variation of pigments and dimensions that make the flecks of materials chunkier and loud. The trend has stimulated terrazzo look-alikes, such as ceramics and wall coverings too. While playing with terrazzo savvy, color contrasting is key and lead the rest with the most popping accents of terrazzo.
ABSTRACT ART
Abstract art's remarkable structuring is surely ruling many hearts to date. The desire to incorporate abstract-art is a result of the rising sum of individuals who are falling in love with this from of art, and its intricate designs. Some label this design as an amusing and determined way to convey one's character. Handcrafted drawings/ sketches are also incorporated into the blend to transform it much more magnificently to the spectator. The vision behind is to revive sentiments and build an attitude –and that, it undoubtedly does finely. Bold designs and popping colors offer a fuller of life approach to shaping a decor. These illustrations play a vital emphasis on the overall look.