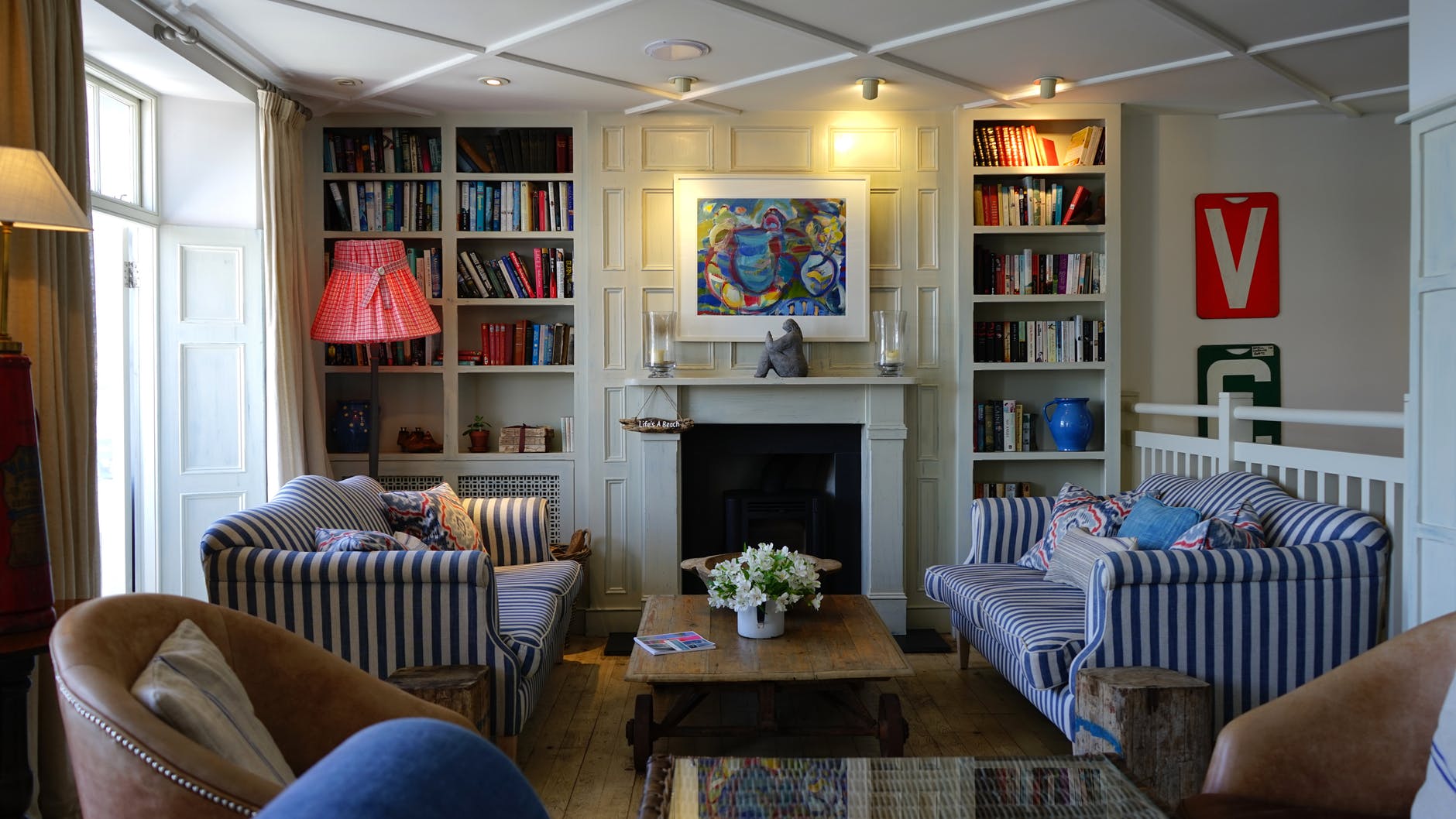 How To Upgrade Your Home Decor In Seven Easy Steps
In the present age, everyone has a hectic routine of working day and night. The struggle is not only to earn bread but also to have an exceptional lifestyle, health, and to make assets. When we talk about property and assets, what can be a better example than a house?
We spend most of our time in our houses, our precious memories are connected to it, and the people whom we love the most, live here. Therefore, it is very important to take care of the house. There are many stages of house maintenance including construction, cleaning, painting, furnishing, exterior décor, and interior décor, etc.
For some of these works, you will need the help of construction, exterior and interior designing company like incy interiors. You can also follow DIY ideas. Through these ideas, you can paint, clean, maintain, and decorate the interior and exterior of the house yourself.
The satisfactory crave of a cozy house is not that easy because if you hire a renovation company they will cost you a great amount. When maintenance is required on a regular basis then this is not a good option. On the other hand, it is very captivating to see DIY videos and blogs but in reality, no one has enough time and expertise to make major renovations in the house.
Although if you want to save yourself from the exhausting renovation, and are looking for simple house decor ideas than you must keep reading this article. Here you will get to know about "How to upgrade your home decor in seven easy steps".
De-cluttering
You cannot eat dessert before starters, similarly, before buying new things for the decoration of your house it is very important to get rid of the old one. This will create space in the house, which was occupied by unnecessary things for ages.
You can do the cleaning and declutter by yourself or you can also hire help for this work. It completely depends on you from where you will start and to what extent you will declutter your house for creating more areas.
There are big furniture and cabinets that are useless but still they consume a lot of place in houses. The first step of decluttering should be dealing with them. You can sell that furniture and earn some money, which you can later use for house décor activity.
You can also donate your stuff to the thrift store, which was useless to you for years. By getting rid of all the things that were excessively consuming space you can create a large space to continue your decoration work efficiently.
The process of decluttering can be carried out by the following ways
Cleaning of smaller things on a daily basis. Set a time of 5 to 10 minutes and do as much cleaning at that time as you can.
Plan declutter of furniture and big items. You can observe and note down things that are of no use.
Make a routine to donate regularly. Take a large box, where every day you have to place a donation thing. Once the boxes are filled you can give it to charity.
After completing the decluttering process, you can also start the relocation of big things to create more area in the rooms. You can also give an illusion of a bigger space by using mirrors in front of the glass windows or doors. When the light passes through them, the reflection will give a magnificent touch to the room.
Light It Up
Lighting is one of the most important parts of house decoration. A large number of lights make the house look extravagantly luxurious. You can use beautiful lighting in rooms, kitchen cabinets, tables, walls, washrooms, and wardrobes and in outdoor.
Good lighting of the exterior gives your house an outstanding view, especially during the night. You can use the pendant, track or latest trending wall fixed LED lights in the interior of the house to give an ambient look.
Here are some of the tips that will level up your house lighting game
The major portion of house lighting includes the ceiling lights. You can use small LED lights around the corners of the ceilings or you can use hanging lights. When the lights are fixed to the ceiling, then the repair and changing of the bulbs become difficult. Therefore, hanging lights seem a better option or you can have lights with adjustable cables and rods.
You should give extra attention to the walls to enhance the overall look of the house. When general wall lighting is already installed, you can also use decorative lights to set up the moods.
Some people may assume that lighting on the floor is a frivolous idea but in reality, it is an excellent idea to create an ambient environment especially during the night. You can also light up the staircase, which will save you from a sudden fall and will also provide a super exciting romantic atmosphere.
It is a simple yet beautiful idea to make your memories bloom and glare. You can decorate the photo frames with beautiful small lights to create a stunning look.
When it comes to decoration, every small detailing has the biggest role in enhancing the overall view. Every small side table, cabinet, and corner of the house is equally important to give a bolt of ambient lightning and mesmerizing view to the house.
New paint
House decoration is lifeless without new paint on the walls. Although most of the time it is a part of maintenance, painting is also done to provide a fresh look to the house. You can create a color theme for each room including blue, black, gray, pink or any other color.
Although the color trends change with time, I believe everyone has own tastes. You are going to look at that color on a regular basis so, choose a color according to your favoritism. The color should complement the furniture and the rest of the house decor.
A general perception of wall paint color is that light tones make the room look big while darker shades give a more intense look to the rooms. If you find paint expensive, you can also use wallpapers or design sheets that will also be a pocket-friendly option. The wallpaper sheets are easy to use and you mostly do not need to hire anyone for the work.
Outdoor Decor
People give so much importance to the interior that they forget to take care of the house exterior. It is not necessary that you should have a huge garden or backyard patio for an extravagant look. You can also transform your small exterior into a super relaxing setting area.
If you desire a fancy look you can create a pavement of stones, put some pair of chairs, colorful yet elegant cushions, and some pleasant lights. This will create the perfect evening coffee time area.
Decorative Wall Art
There are different decorative wall arts to give aesthetic vibes. You can put a memorable photo of you with your loved ones in plastic frames, canvas or wood frames. You can decorate the bedroom, living room, and the corridors with this idea.
When it comes to wall decor paintings are the never-ending trend. It represents our artistic taste to visitors. You can place different sizes of painting to embellish your walls. You can also decorate walls with fancy mirrors of different sizes and designs.
Window Upgrades
Windows are a major part of the house, which looks a little outdated if not taken care of. Changing the whole windows will cost a lot so the better option is to install new simple blinds and add some curtains to it. The curtain design and color should complement the walls and the interior of the house.
Home Accessories
The last and the most important step of the home decoration is to accessorize your home. You can do it with sofas, decor pieces, chairs, pots, decoration pieces, mirrors, ottomans, and cushions. If you don't want to spend on furniture and chairs then you should get them to paint with chalk paint or milk paint. This will give a new and fresh look to the furniture.
Either it is a living room, bedroom, sitting area or any place, the rugs work wonders to enhance the floor look. You can replace small rugs with larger ones to give a comfy and gorgeous look. You can place them in front of your bed, chair or tables. The color should flatter the wall paint and furniture to give a perfect look.
Final Thoughts
All these ideas are pocket-friendly but a good home decor requires constant efforts and time. There is no hard and fast rule when it comes to house decoration. It is completely your right to choose the color, furniture designs, accessories, and lighting.
There are trends of home decor, which changes timely but I believe it is not always necessary to follow trends blindly especially when you have a different taste. It is our house so there should be no one else who can design it better than you. Therefore, plan your house decoration, considering your own preferences and transform it according to your fantasies.