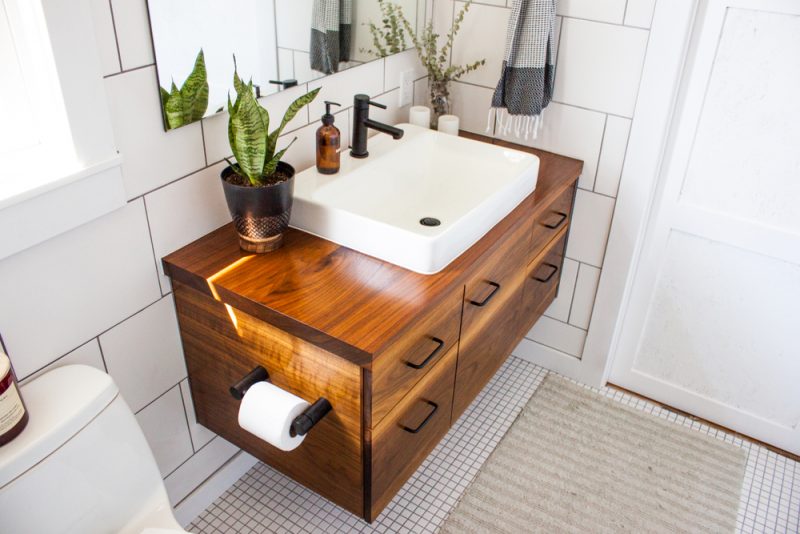 6 Tips for Creating the Perfect Vanity
One of the statement pieces that can complete the bathroom is vanity. More than just aesthetics, it is also functional. This cabinetry piece holding the sink provides additional storage space. It makes it easy to organize your bathroom essentials while streamlining bathroom décor. Need bathroom ideas on how to create the perfect vanity? Read on and learn from the tips we'll share.
Start by determining how many sinks you need. For master bath and if space is not an issue, double sinks are great. If the width of the vanity is smaller than 60 inches, however, we recommend that you stick to using only one sink. Pick a style that complements the rest of the bathroom. If you are trying to achieve a sleek and elegant look, you might want to check out the freestanding sinks available at Badeloft.
Pick the Right Countertop
Aside from the sink, designing the perfect bathroom vanity also entails the need to choose the best countertop. Start with your budget in mind, and from here, you can narrow down the possibilities. Granite and quartz are two of the most luxurious options, but make sure that they are sealed at least every two years as it is a porous material. Choose colors or patterns that will match the rest of the bathroom.
Lighting is also crucial to give the vanity more personality. Eye-level scones are amongst the most common choices for vanity lighting. They are perfect for mirrors, making it easy to see yourself. A countertop lamp is also a great choice. It will also be good to let natural light in for a more relaxing ambiance while being eco-friendly at the same time.
This is one of the final touches that will complete the vanity. Like all others, it should combine form and function. When choosing a bathroom mirror to incorporate into your vanity, consider the size. For the decorative part, the shape of the mirror and the frame are crucial considerations.
Whether you want to have drawers or doors, it is important to think about the design of the cabinet, making sure that it complements the countertop, sink, and overall look of the bathroom. Wood is a common material of choice. You also have to pay attention to the hardware, especially the handles. As they say, the devil is in the details!
Speaking of details, you also have to pick your fixtures carefully. This is what will complete the overall look of the vanity. It can make or break its appearance and functionality. The design of the faucet should match the sink, as well as the color. As mentioned earlier, the lights, mirrors, and cabinet handles are equally important.
The vanity is one of the best decorative pieces in the bathroom. When designing the vanity, it is important to consider how it will look as a whole when you combine the different parts, including the sink, countertop, cabinet, light, and mirror.