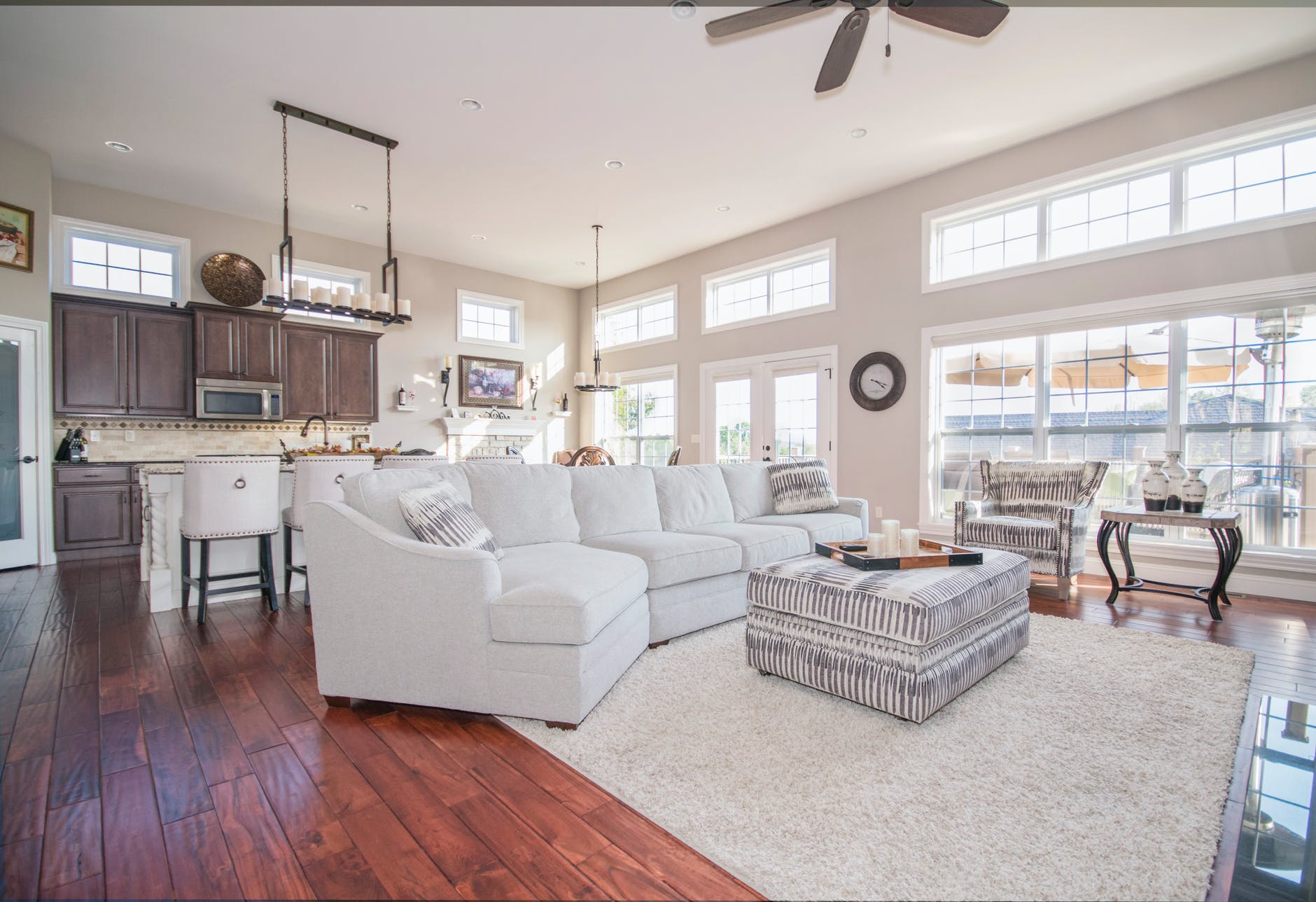 Five Trendy Floor Ideas to Beautify Every Room in Your House
Chilly nights;
Pumpkin pies;
Christmas lights;
All are giving us signs to dream more….
2020 is waiting to take you into its arms. New beginnings await you, but ah! Your home isn't ready for it.
What are you waiting for? Don't be a lazy bone and gear up for the New Year.
Buckle up for 2020, reschedule your time for the coming year and revamp your home.
Spend a few extra dollars, make sustainable choices, and welcome the bout of 'new year, new me' feelings.
Regardless of your scenario, the one thing that everyone is held guilty for is mindless scrolling on search engines about the type of home we would love to design and perhaps live in one day.
It's okay if you have a Pinterest board dedicated solely to the variety of wallpapers you would like or the type a floor that matches your Wattpad fantasies.
We understand what our readers want, and we are here to deliver just what they like. So, on top-rated demand, here is a list of 5 trendy flooring styles and ideas for almost all the rooms in your house.
Log in to your Pinterest and image cloud right now to save the ideas that will help the floor of your home a few miles away from that of your near kins and friends.
American Hardwood
If you have been following the news on architectural trends and interior designs, you may have noticed that a more significant chunk of the population is leaning towards environmentally sustainable products.
These people are willing to lower their environmental footprint by using a wood that is available in the country.
Yes, we are speaking of the American Hardwood, the Apollo of all different types of flooring. Hardwoods have a popularity rating of 72.84% on the Home Stratosphere.
The material is ideal for dry climates, and its naturally earthy tones such as ash, walnut, and maple allow the furniture and floor to give a rustic vibe.
These woods suit all the regions in your home irrespective of it being a bedroom, a bathroom, or the guestroom.
Since this wood is not imported like cork and bamboo, it is very pocket-friendly and also safer for the environment.
American Hardwood is like a one-size-fits-all for all the rooms in your home.
What else could you have asked for?
Carpeted floors
The most sought after option after hardwoods are the carpeted floors. The leave a plush sensation on the soles of the feet and make the individual experience the caressing warmth of an insulated floor.
Carpets have a 3.30% rating that makes it very popular among middle-high middle-class households.
Needless to say, they add new energy in the home due to their expressive nature. One can customize their house by using different mats for each zone or maybe add rugs to accentuate a wall or two. The method does not matter unless the context of the carpet arrangement is clear.
Carpets do not require labor-intensive cleaning and are easy to maintain. Unless you splash a glass of red wine or a kid topples the bottle of marinara sauce, you are good to go.
The sustainability aspect of carpets also deserves attention. A 2003 IICR Certification Research found out that 85% of all carpet waste gets recycled into new carpets.
Now that's a green choice we can all make!
Vinyl
If your recent google searches have been "best vinyl plank flooring" then you are precisely on the right page.
There is no denial in the evolution of vinyl flooring. The way it has changed from the old sticky-peel-ly tiles and floors, the modern alternative is reasonably smarted and also adds aesthetic value to your home.
While working on this blog, I came across a Reader's Digest publication that asked readers to switch the throw pillows and blanket to accentuate the living room or guestroom.
But in my opinion, I believe that the use of, let's say luxury vinyl, itself is sufficient to make your home stand out from the crowd.
The flooring trend is popular among parents and old houses due to the high durability and immunity to spills, hence adding a new feather in its hat.
The vinyl flooring is given a rating of 0.76% of popularity on the Home Stratosphere, but we believe that the diversity of the material is enough to get new tiles for our office too!
Cork
Cork flooring has an unfavorable rating of 0.10% on the Home Stratosphere. This low rating is because of the slightly high price point.
The flooring becomes smooth enough to glide with socks on and comfortable enough to maintain that you can leave your toddlers to eat food on their own on the ground.
It is convenient to walk on and is also a functional choice for all the rooms, such as movie rooms, rental suites, and whatnot!
Cork can effortlessly repel dust and dander, human hair too if you have much hair fall.
It is favorable for people with allergies. Since the material is a hundred and cent percent environment-friendly, then there's no harm in getting your floor redone by an excellent professional.
Wood-like Laminate
The pocket-friendly laminated flooring has been the best-selling flooring trend since perhaps its invention.
The high durability and low maintenance make this flooring ideal enough to use in an art studio. One cannot differentiate between a wood-like laminate and the real wooden floors. Unless you know about it and wish to showcase your investigative skills, we suggest that you don't do it!
Pets can feel liberated in the house with laminated floors and homes that are very busy, and jostling with high traffic can utilize the highly durable flooring to save the house from wear and tear.
When writing suggestions about what to buy for the kitchen, don't forget to mention the laminate flooring!
The resistance of the water makes laminated floors the attention-grabbing statements in bathrooms and even kitchens. The material has a score of 0.65% making it an exciting choice.
Parting thoughts
The choice of flooring in your home plays a critical role in reflecting your domestic life to a visitor.
It's alright to have a few scuff marks on the floor here and there, but if your current flooring is covered in scratches by your cat, then it's time for you to make a change.
Investing in recent trends of flooring will help you embrace the new decade and New Year a lot better and help you stay motivated on your life path in the coming year.