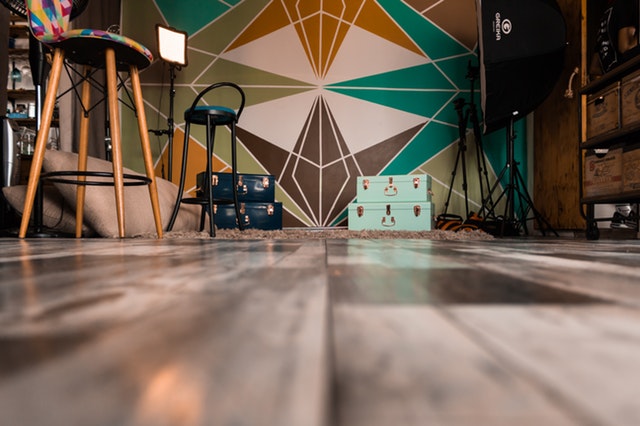 10 OBVIOUS SIGNS IT'S TIME TO REPLACE THE FLOORING IN YOUR HOME
The famous American writer George Meyer tells us that "Sometimes, ignoring is the appropriate response."
But, the saying doesn't apply when it comes to the worn off flooring of your home.
Though regular cleaning extends the life of any flooring, it may need to be replaced if ruined beyond repair.
Flooring serves as a foundation of any house. It acts as a canvas on which you design the whole interior. Even the visitors at your home notice the look of your floor. Therefore, it is crucial not to overlook any repairs to keep it maintained.
As the flooring endures a lot of wear and tear due to dirty shoes, spills, furniture scratches, it gets damaged over time. Sometimes, putting it back into order is a waste of time as the damage is excessive.
Mostly, only a portion of the flooring is ruined. But, to achieve a continuous, clean appearance, it is better to install the same kind of floor throughout the home.
If you are confused to assess whether your flooring needs a repair, or replacement, read on to know the tell-tale signs:
1. CARPET MATTING:
A lot of people still prefer carpeting as the best flooring option for their home. In fact, 51% of all floor coverings in the United States are carpet. The reason for this preference is definitely the soft, plush feel that the carpet gives. Also, it is relatively easier to install and comes in a variety of designs and colors.
On average, carpet lasts for ten years at most. Steam cleaning once a month, and daily vacuuming can keep its original look for a while. Yet, once excessive tangles to the extent of hardening.
2. FREQUENT ALLERGIES AMONG INHABITANTS:
If you are noticing recurring allergies in your family, your carpet may be the culprit. An unvacuumed carpet keeps storing a lot of grime, dirt, and allergens, causing apparent illnesses.
If that is the case, it is wise to get rid of it and plan new flooring for a clean, healthy atmosphere.
3. STAINS THAT WON'T GO AWAY:
Trust me on this; stains are one of the top reasons people need to change their flooring.
Be it a carpet, hardwood, laminate, marble, or any flooring, there is a chance of stubborn, and ugly staining on any of them. No matter what products and hacks you use, they remain as it is.
If that is the case, it's time for a new flooring installation.
4. SPOT THE ROTTING ISSUE:
The best way to test whether the subfloor is rotting, check for any sagging first. If you walk on the floor, and it feels raised and pliable this means that it is facing rot underneath.
The reasons for the subfloor rotting are either leaky faucets somewhere in your house, or use of air conditioner. There is no chance to restore a rotting floor, so it is better to demolish it and look for new flooring options.
5. SQUEAKY BOARDS:
Even though hardwood lasts for more than 30 years, it has its issues that can be pretty troubling.
For instance, the squeaks and creaks your floor makes are annoying. Especially when at night, you stroll to get something, and it wakes up a family member. If it is bothering you a little too much, you can look into the possibility of a different kind of flooring.
6. TERMITE INFESTATION:
Termites, the silent destroyers, can eat away your hardwood floor. It is not an easy task to identify and cure termite infestation at an early stage. Yet, it is crucial to do so, as the crumbling floor can cause that particular portion of the house to collapse.
If you spot mud tubes on exterior walls, winged insects, and piles of sand grain under your furniture, they are red flags for termite infestation.
It's only a matter of time for these cringe-worthy creatures to wreak havoc in your home. You should immediately take action and get your flooring replaced as a solution.
7.  CRACKS FOR NO APPARENT REASON:
If a heavy object falls on the floor, tiles can crack. The problem is a minor one, as that particular tile can be replaced. But, if a larger area of tile flooring seems to develop crack without apparent blows, it means the subfloor is damaged.
Cracks are also prone to become a place for insects to lay their eggs. Therefore, a wise approach would be to look for other options and replace your flooring.
8. PEELING:
This one is in particular with linoleum floors. Even though I am a big fan of linoleum for its eco-friendly quality, it indeed tends to peel over time. You may need to replace it with a kind of flooring that is more sustainable.
9.RUINED BY WATER:
Any flooring, when exposed to water for a long duration, can easily spoil. It can cause the floor to warp and bubble, damaging it beyond repair. Be it the case of floodwater, or just some sort of spill left untreated, the floor bears the brunt.
Sadly, the only option left in such scenarios is to redo the flooring all over.
10.  OUTDATED STYLE:
Why does only damage need to be a reason for floor reinstalling?
Just getting bored of a plain, the old fashioned floor is the reason, enough to look into new options. Even at times, if you need to replace a single tile, you cannot get the same one as the design of tiles is obsolete.
Having an upscale, trending style of flooring can revamp the whole ambiance of your home. Go for hardwood, laminate, or porcelain flooring for durability and a timeless look. Opt for a carpet if you love the amalgamation of luxury and comfort. Eco-friendly options include natural stone, linoleum, and cork flooring.
Although replacing your flooring is expensive, but is worth every penny in the longer run. It rectifies any underlying issues with your foundation.
Even if you go for minimal furniture or other stuff, you can achieve a lovely ambiance and add character to every room of yours with elegant flooring.